posted by

fallon_ash
at 05:19pm on 20/05/2012 under
afterellen
,
meme
,
pics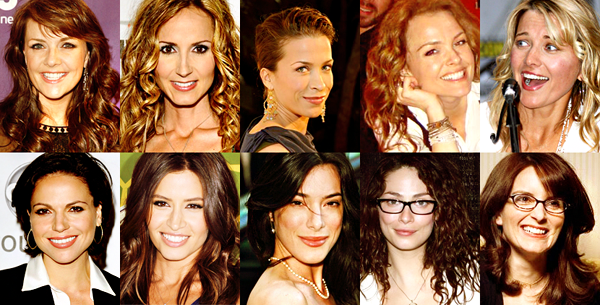 So this is my Top 10 vote for
AfterEllen's Hot 100 2012
, but *dammit* this year they allow for voting once every day. As if it wasn't difficult enough already! But Lana, Amanda, Chely, Jaime, Joanne, and Lucy have still been voted for every day. Dina, Christina, Mercedes, and Tina have had to make room on different days for Viola Davis, Rachel Shelley, Claudia Black, Gina Torres, Jennifer Beals, Catherine Bell, Annabeth Gish, Angie Harmon, Stephanie Zimbalist, Mariska Hargitay, Natalie Lisinska, Elizabeth Mitchell, Anna Silk, Zoie Palmer..... and goodness, the list goes on and on and on.... I wanna make some kind of 'fa's Hot 100' actually... so much pretty going around.
(compare:
2008
,
2009
,
2010
)