posted by

fallon_ash
at 11:31am on 20/05/2011 under
tv
,
warehouse 13
Really, it's mild-ish I think (?), but under a cut for safety.
Myka Myka Myka Myka Myka Myka Myka Myka Myka Myka Myka Myka Myka Myka!!!!!!!!!!!!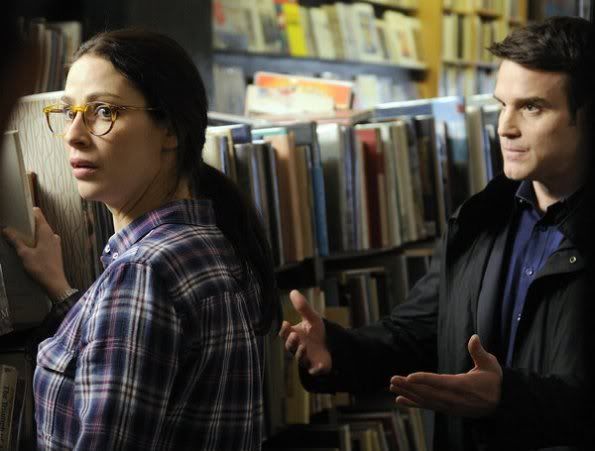 image from
SpoilerTV
Now, Syfy, don't think you're off the hook... I remeber Ashley. She was all up in the first episodes and then you killed her for good in ep 3, just when we thought she was back for the season. So this doesn't mean I trust you yet. However, you gave me a picture of Myka, so I'm happy, for a little while.
Also, I have THINGS TO SAY about the hair (OMG MYKA'S BEAUTIFUL HAIR!!!) and the glasses, but in a show of maturity I'm choosing to focus on my happiness on the fact that it's A PICTURE OF MYKA FROM SEASON 3!!!!!
Seriously, this has SUCH POTENTIAL,
whatwith HG coming back as well
!!!!! Gah. PLEASE don't ruin my summer for me, show.